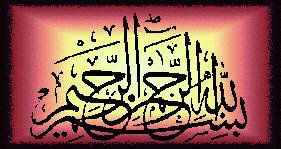 HOLY IS HE WHO CARRIED HIS BONDMAN BY NIGHT FROM THE SCARED
MOSQUE TO AQSA MOSQUE AROUND WHICH WE HAVE PUT BLESSINGS THAT WE MIGHT SHOW HIM OUR GRAND SIGNS.NO DOUBT HE IS HEARING THE SEEING.AL QURAAN SURAH BANI ISRAIL.

A MAIRAJ POEM EXPRESSING SINCERE AND PROFOUND FEELINGS OF IMMENSE JOY ON THE FESTIVE OCCASION OF THE JOURNEY TO THE HIGHEST HEAVEN BY THE MOST ILLUSTRIOUS PROPHET MOHAMMED

1.WHEN THE SUPREM PROPHET WENT ON HIS JOURNY TO THE DIVINE
THRONE OF ALLAH.THERE WERE VERY SPECIAL ARRANGMENTS MADE TO
WELCOME THIS UNIQUE GUEST OF ARABIA.
2.IT WAS THE SPRING TIME,THERE WERE ECHOES OF THE SALUTARY
GREETINGS IN THE DALES.THE ANGELS AND THE SKIES WERE SINGING
HAPPY SONGS IN THIER OWN WAYS LIKE THE NIGHTINGALES.


3.ON HEAVENS ABOVE AND THE EARTH BELOW THERE WAS A FESTIVE
CELEBRATION.THE DAZZLING LIGHTS CAME DOWN SMILING AND THE FRAGRANT PERFUMES WENT UP ON THIS OCASSION.
4.THE LIGHT EMMITTED BY HIS REDIANT FACE CREATED A MOONLIGHT
NEAR ALLAH!S THRONE.THE LIGHT WAS RESPLENDENTLY LIT THROUGH
A MULTITUDE OF MIRRORS THAT BRIGHTLY SHONE
5.THE KAABAH DRESSED HERSELF MOST IMMACULATELY TO WELCOME HER BRIDEGROOM WITH PRIDE.THE BLACKSTONE LOOKED LIKE A BEAUTIFUL MOLE ON HER CHARMING BODYS SIDE
6.WITH BASHFUL LOOKS THE NICHE LOWERED HER UPRIGHT HEAD IN
SHEER DELIGHT.THE COVERING BLACK CURTAIN GRACEFULLY MOVED
SATURATED WITH THE DIVINE LIGHT.
7.THE CLOUDS SPONTANEOUSLY ADVANCED AND THE HEARTS ENGAGED IN A PEACOCK DANCE.TO HONOUR THE PROPHET IN A CREATIVE STANCE THE KAABAH GAZED AT HIM IN A LYRICAL TRANCE.
8. THE GOLDEN ORNAMENTS OF MEEZAB GENTLY MOVED TOWORDS THE EAR FROM HER FOREHEAD.WHEN IT DRIZZED,THE RAINDROPS GATHERED
LIKE PEARLS ON HATEEMS WELCOMING BED.
9.THE BRIDES BODY FRAGRANCE INTOXICATED THE SURROUNDING BREEZE AND BER OWN GARMENT.WHEN THE PERFUMED CURTAIN FURLED
THE GAZALLES RUSHED TO STORE ITS UNIQUE SCENT.
10.THE HAPPY HILLS SMILED AND THIER ELEGANT TOPS STOOD OUT IN THE SPACE.LIKE A MAIDENS HEAD SCARF THE SHOOTS OF GREEN GRASS RHYTHMICALLY MOVED WITH GRACE